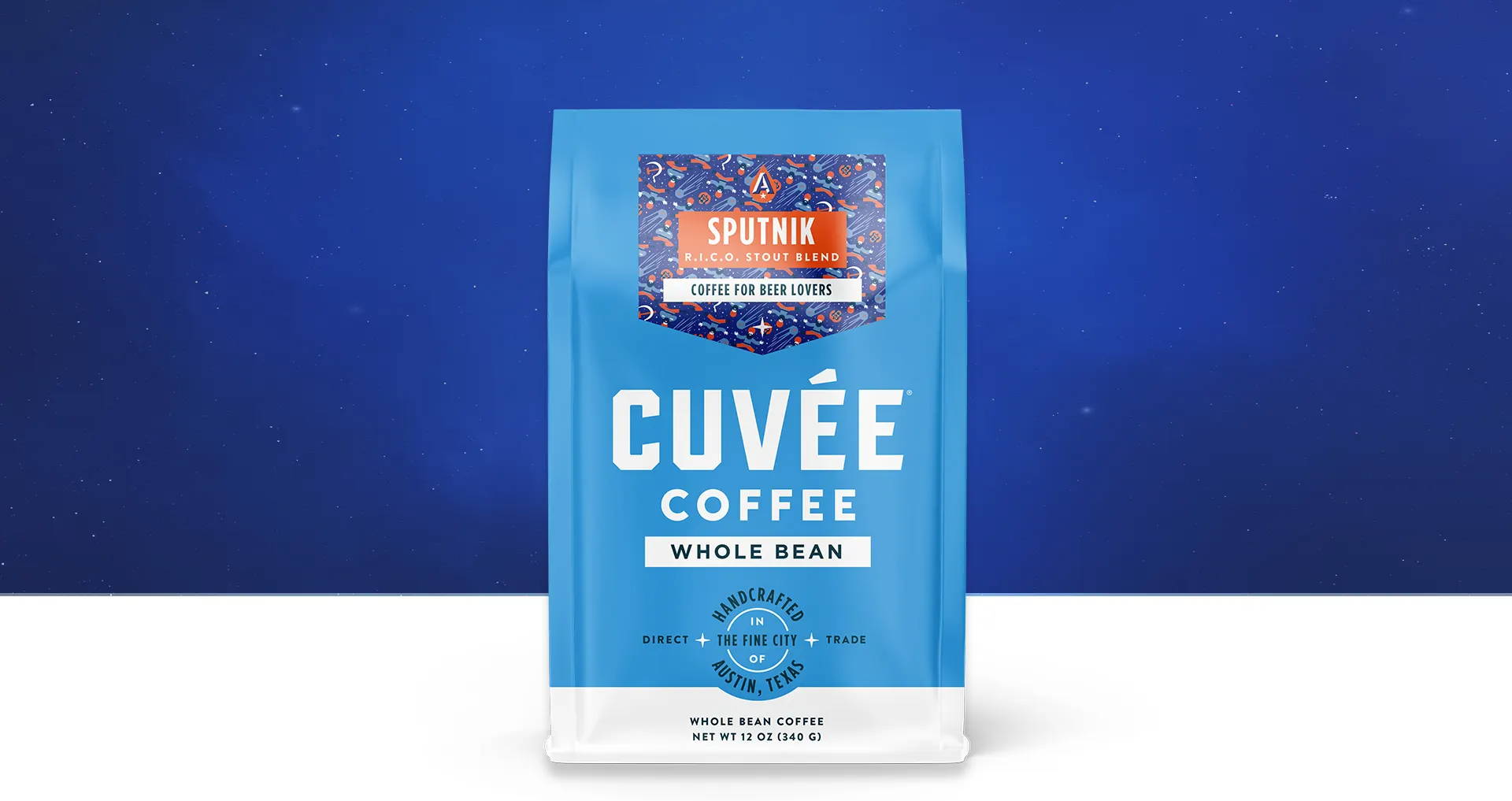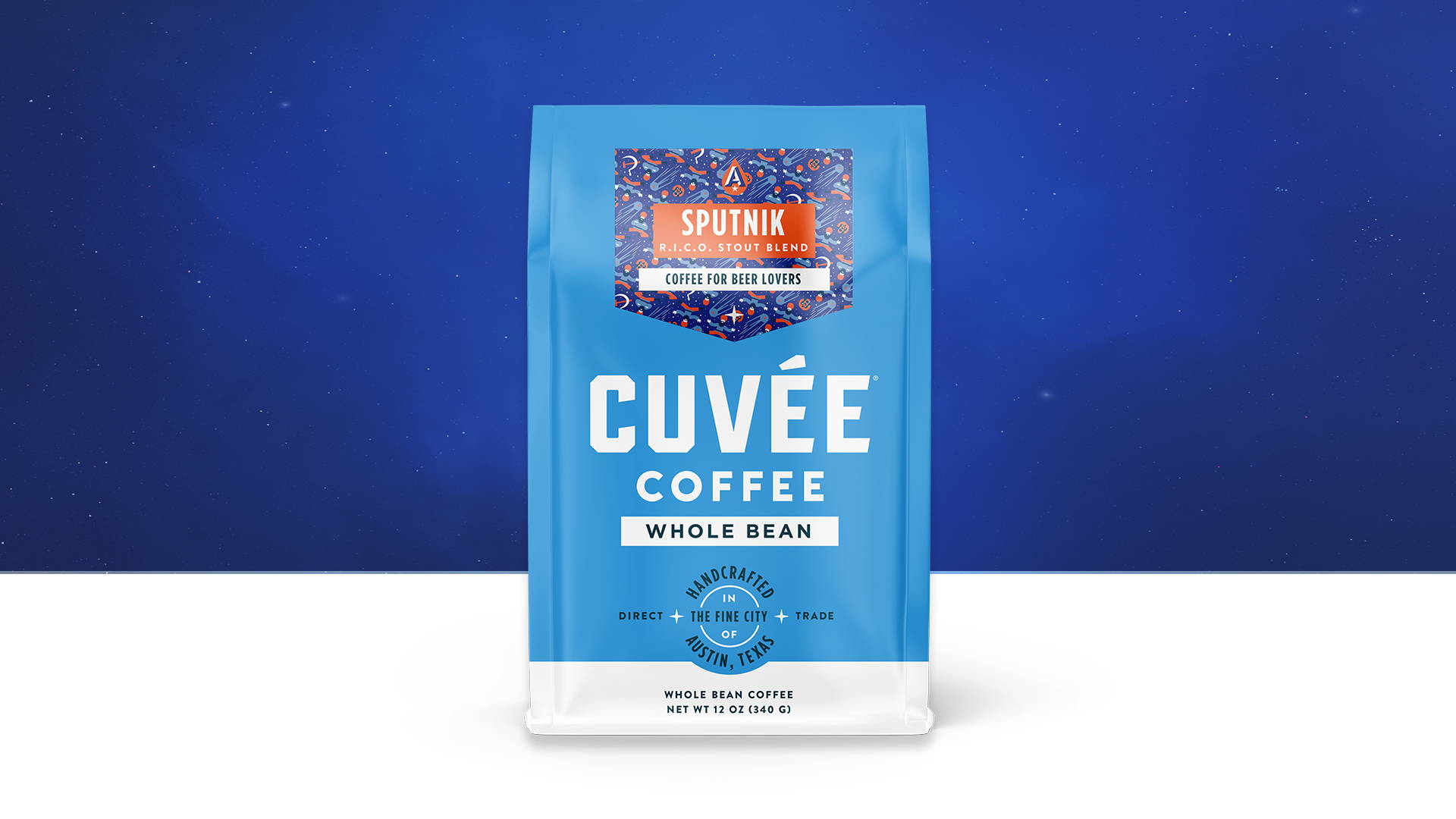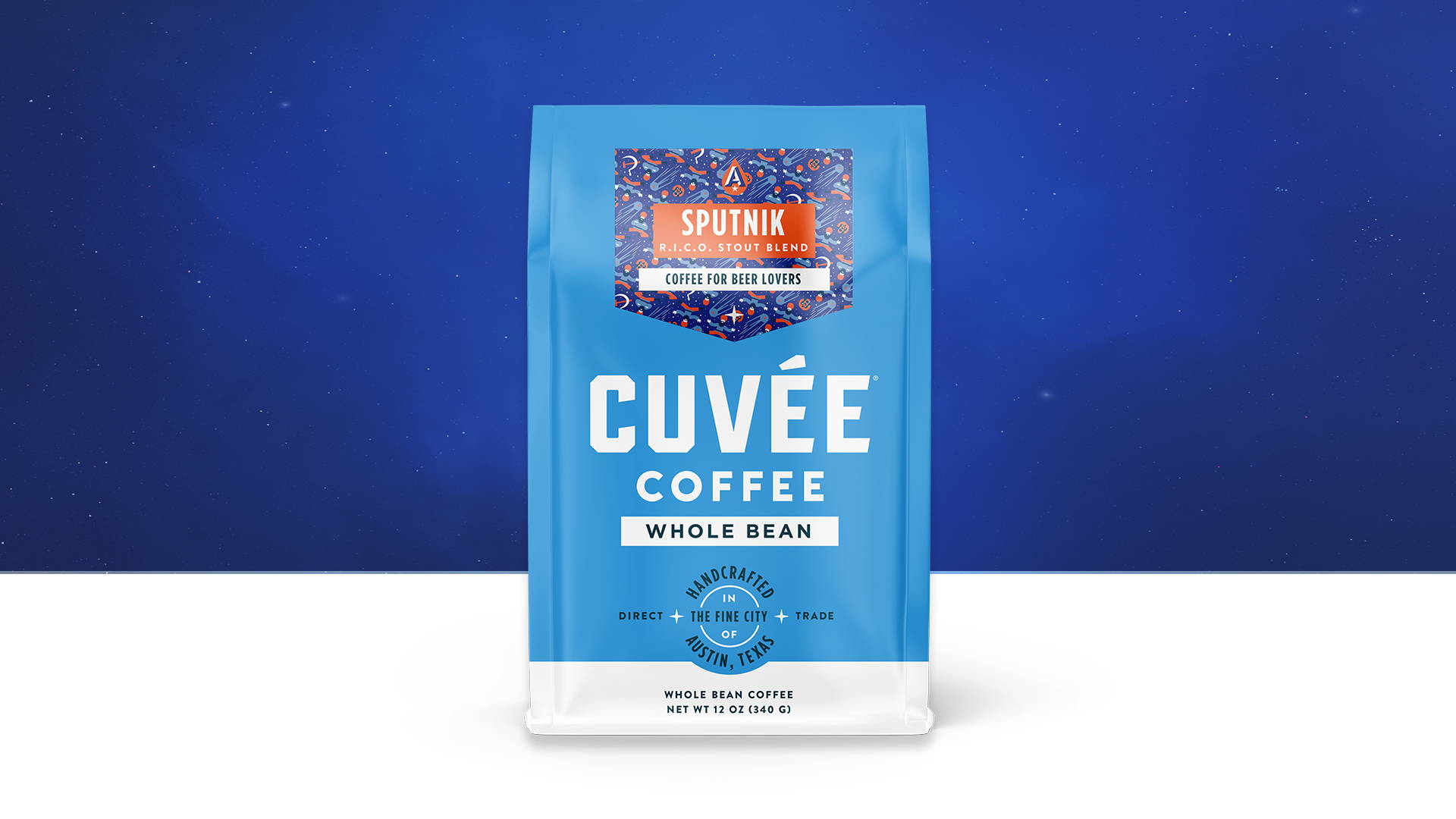 Add your email below to be notified when we blast off.
A PARTNERSHIP BREWED IN HEAVEN
---
Cuvée Coffee has been collaborating with Austin Beerworks on their seasonal Sputnik Russian Imperial Coffee Oatmeal Stout since 2011. This year, we're back to where we started with a uniquely delicious coffee from the highlands in western Guatemala. Unsurprisingly, the coffee is delicious on its own with flavor notes of citrus, red fruit and milk chocolate.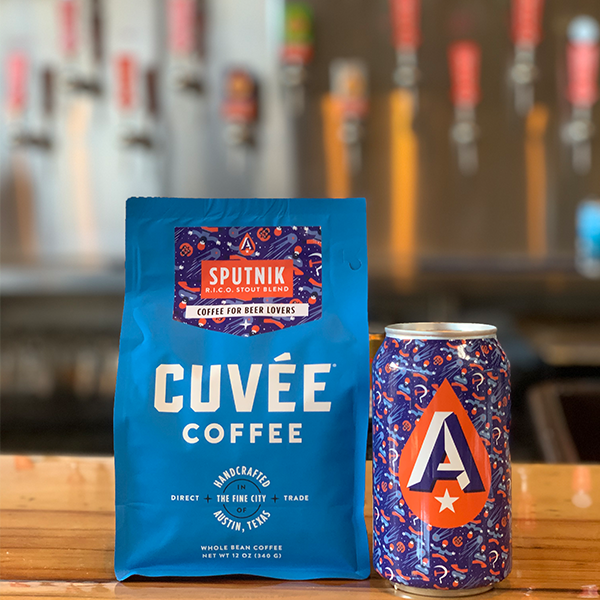 Roast Level: Medium
Tasting Notes: Citrus, Milk Chocolate and Red Fruits
Origin: Huehuetenango
Varietal: Bourbon, Caturra, Catuai, Maragogype
Altitude: 1500-1900 MASL
Coffee Guys Drink Beer. We are thrilled to continue to work with Austin Beerworks on this delicious collaboration every year. While we love coffee, it's no secret that we also love beer. To be able to bring these two worlds together is always an exciting experiment for us. Sputnik has developed a bit of a cult following, and we are happy to be some of the first to bow down to the brewing gods for this beer. You can bet we'll be drinking as much of this seasonal release as we can get our hands on, and we're excited to be able to offer this custom Sputnik R.I.C.O. Stout Blend as our Coffee For Beer Lovers.